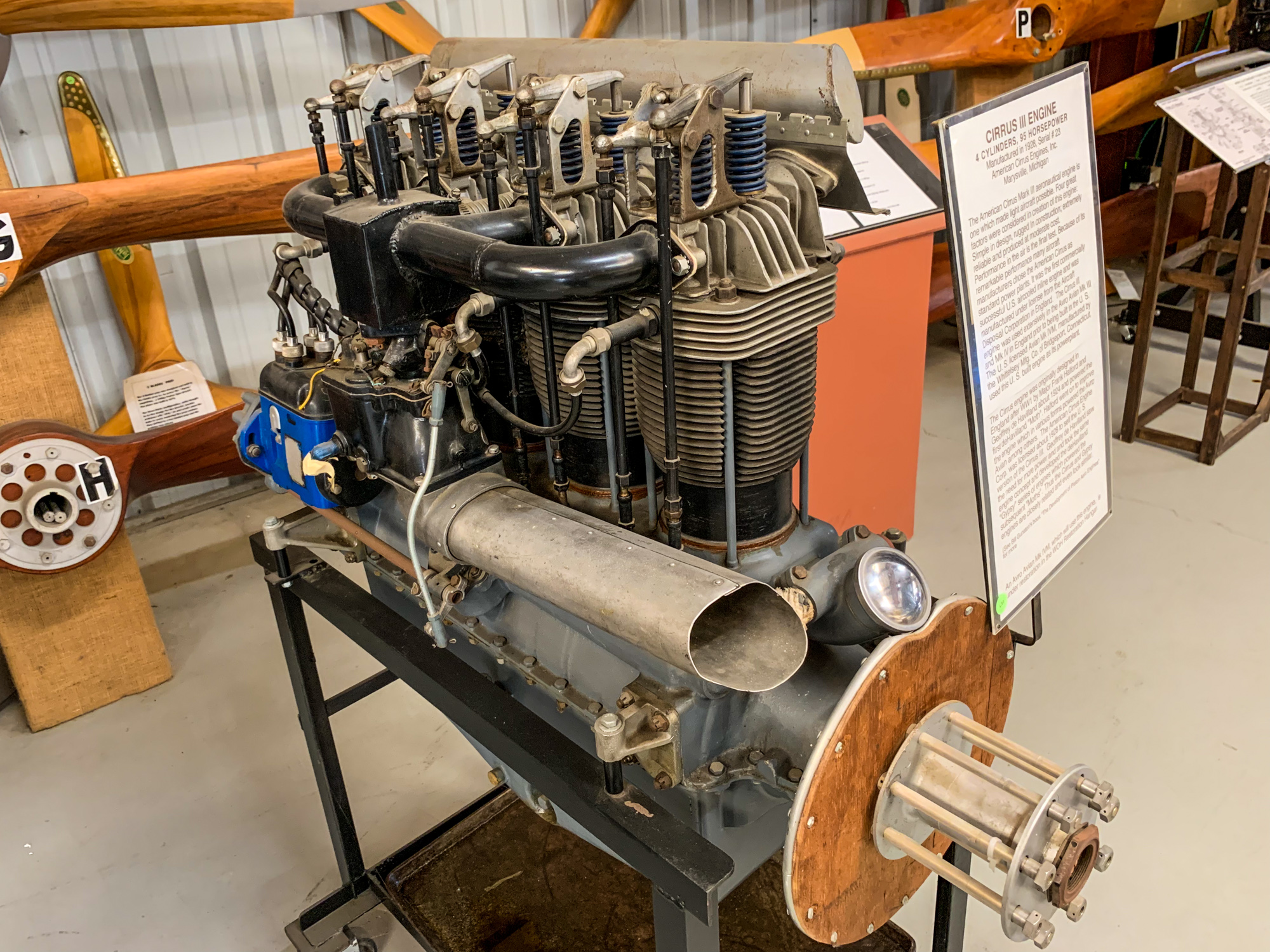 4 cylinders, 95 hp, Manufactured in 1928, Serial #23
The American Cirrus Mark III aeronautical engine is one which made light aircraft possible.  Four great factors were considered in creation of this engine: simple in design, rugged in construction, extremely reliable and produced at moderate cost.  Performance in the air is the final test.  Because of its remarkable performance many aircraft manufacturers chose the American Cirrus as standard power plants.  It was the first commercially successful US air-cooled inline engine and was manufactured under license from the Aircraft Disposal Corporation in England.  The Cirrus III engine was used extensively in the Avro Avian Mk III and Mk IV in England prior to being built in the US.  The US licensed Avian Mk IVM, manufactured by the Whittelsey Mfg. Co. of Bridgeport, Connecticut, used this US built engine as its powerplant.
The Cirrus engine was originally designed in England after WWI by Major Frank Halford and Geoffrey de Havilland about 1924 and powered the first deHavilland "Moth".   Halford went on to improve the engine which in various forms powered the Avro Avian among others.  The American Cirrus Engine Corp. was licensed about 1928 to sell the US version of the Cirrus III.  Geoffrey de Havilland saw the need for more power and took the same engine concept and developed the deHavilland "Gypsy" series of engines which powered the subsequent "Moths".  Thus Cirrus and Gypsy engines are closely related and even look similar.