Installing the ID Spotter Model Display
Thanks to Dan Livingston for creating the ID Spotter Model Display and to his son Dave for assisting Dan with the installation. 
These models were used during WW II to train military and civilian personnel to identify enemy aircraft.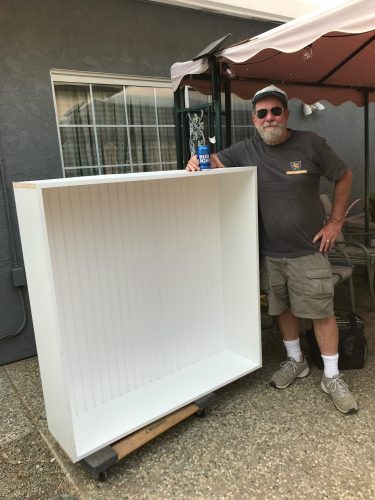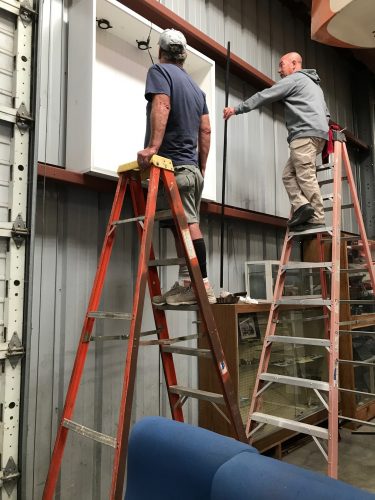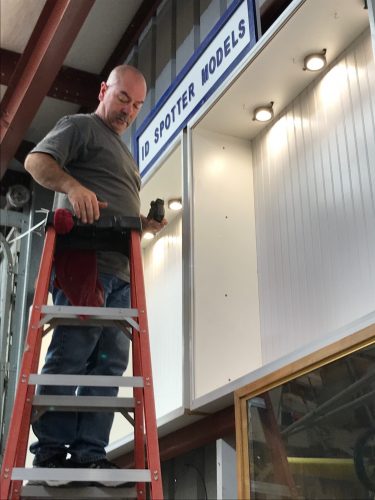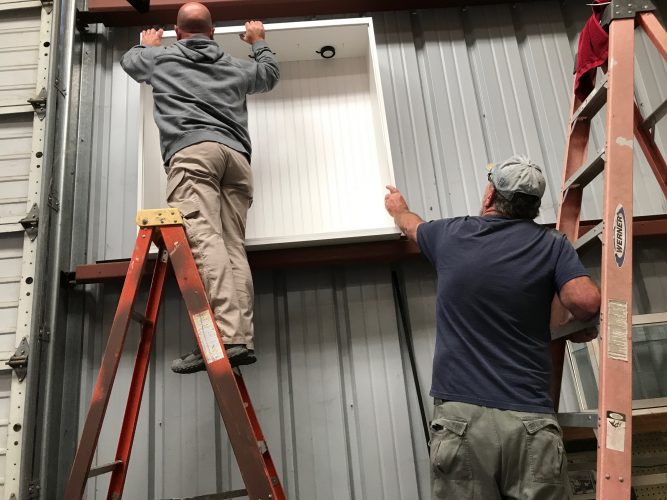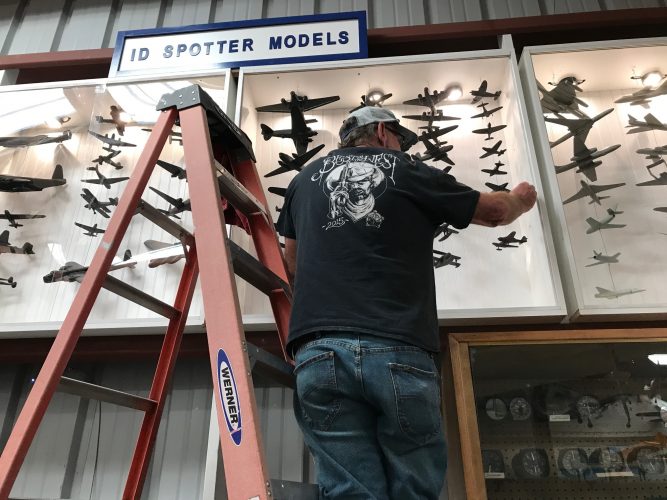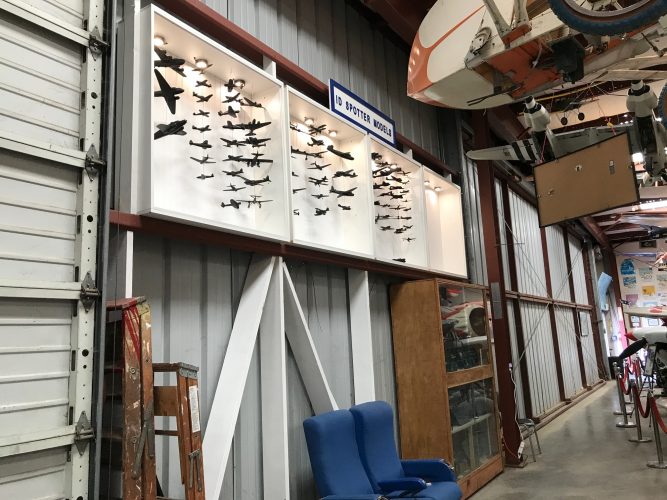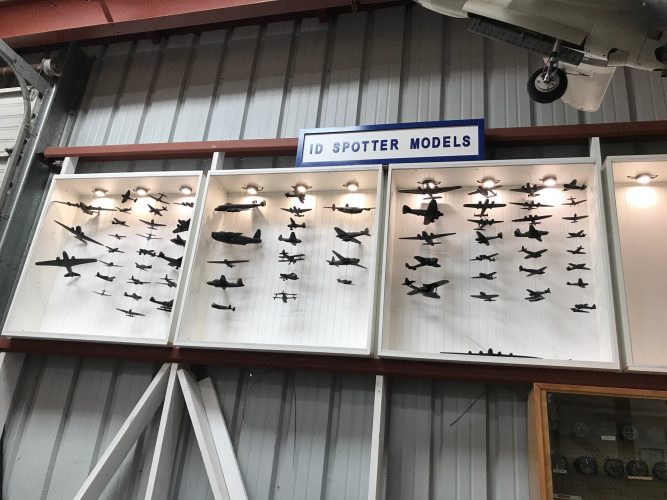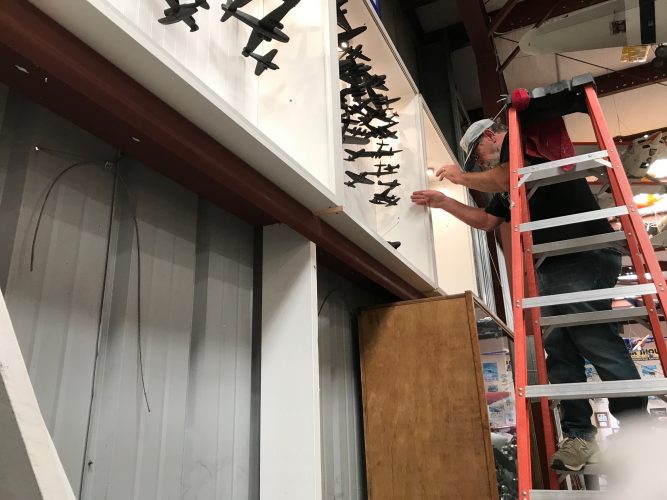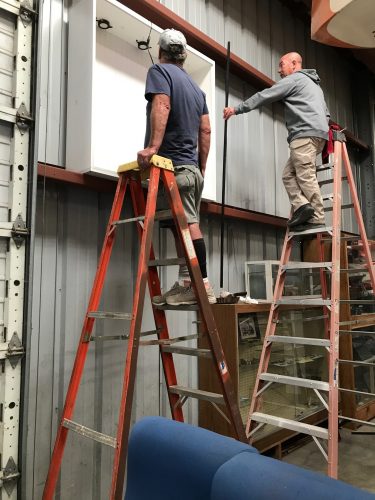 Member/Volunteer Barbecue - July 17, 2022
Good times and good food at the member/volunteer barbecue!
Welcoming Back the Lycoming R-680
We recently obtained a Bede BD-5 from Gavilan College.  This was a single seat aircraft sold in kit form starting in the 1970s.  This is going to be a project for some of our teenage volunteers.
It's most notable for its appearance in the James Bond movie Octopussy where while trying to evade a missile, James flies it through the quickly closing doors of the bad guys' hangar.  
The Vickers Viscount Display was badly in need of an update.  Dan, Carol and Zach Livingston replaced the crumbling back panel, made a new sign, gave the interior a new coat of paint and made various other repairs.