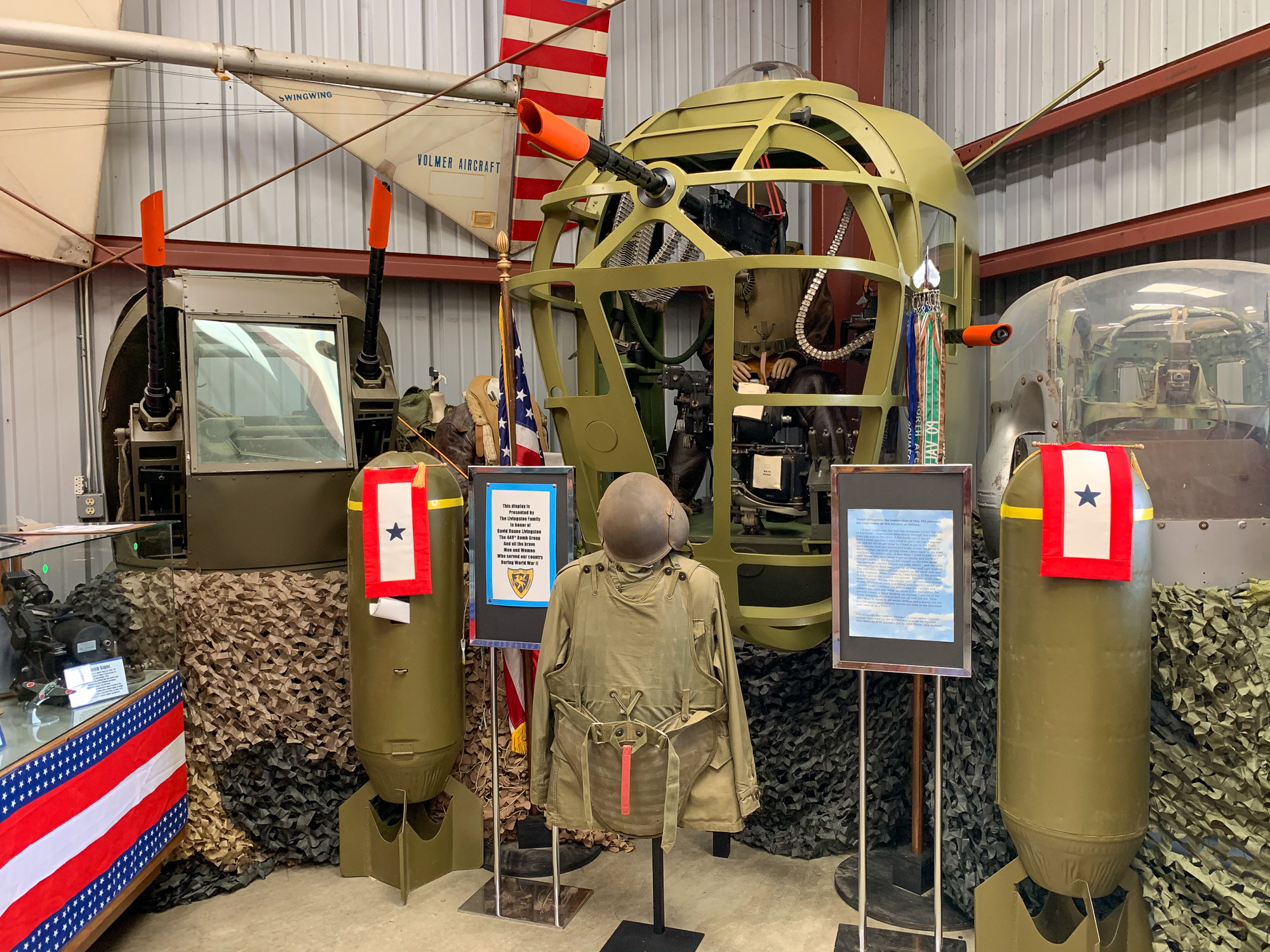 This display is presented by the Livingston family in honor of David Duane Livingston, the 449th Bomb Group and all the brave Men and Women who served our country during World War II.
David Livingston, the bombardier of ship #23 recounts his experience on one unforgettable mission: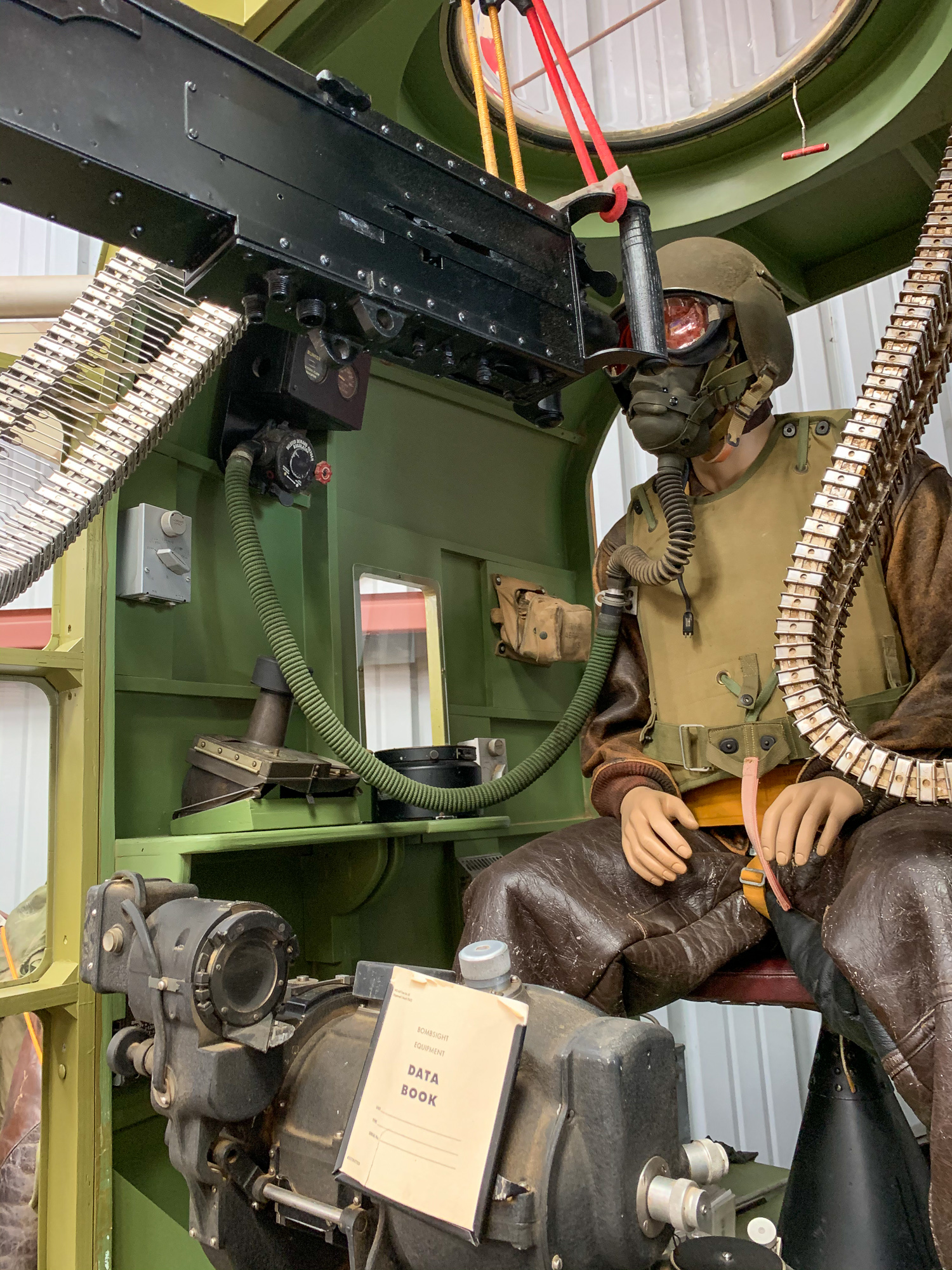 "It sure happened fast that day. Someone yelled 'fighters at 4 o'clock'; then bullets were flying through that plane from one end to the other. A fire broke out in the bomb bay, from a burst gas line. I went back to put it out, but it was too big and too hot to get close to. I tried to get to the flight deck but the heat and someone's body across the hatch in the floor kept me from getting there. I went back to the nose and tried the interphone…it was dead. I tried to bail out the nose wheel well door when it got so smoky and hot that! couldn't stand it. My flying suit caught on the little studs that fasten the curtain around the nose wheel…and the nose wheel hydraulic fluid was pouring all over and I got soaked. The explosion came and I got tapped on the head with part of the airplane. When I came to, I was falling to the ground in a flat spin in the nose of the aircraft. The rest of the plane wasn't in sight. My leg was caught, and I pulled hard enough to pull off my shoe, sock and flying boot before I could get my foot loose. I crawled out and pulled the ripcord and passed out again and woke up about 2,000 feet above the ground. I made a good landing on my rear. I got rid of my chute and some Italians picked me up and hid me. Next day I tried to travel to get some clothes and a doctor for my foot, but some other Italians turned me over to the Germans and I was off as a POW. "
The score for this mission included at least seven German planes destroyed on the ground and at least six fighters shot down by B-24 gunners. Jan 30,1944 Udine, Italy Airfield
The display includes a replica of the nose of a Consolidated B-24D Liberator bomber, a B-24D Liberator cockpit, as well as numerous WW II era bombsights including the famous Norden bombsight and some rare German, Japanese and British bombsights.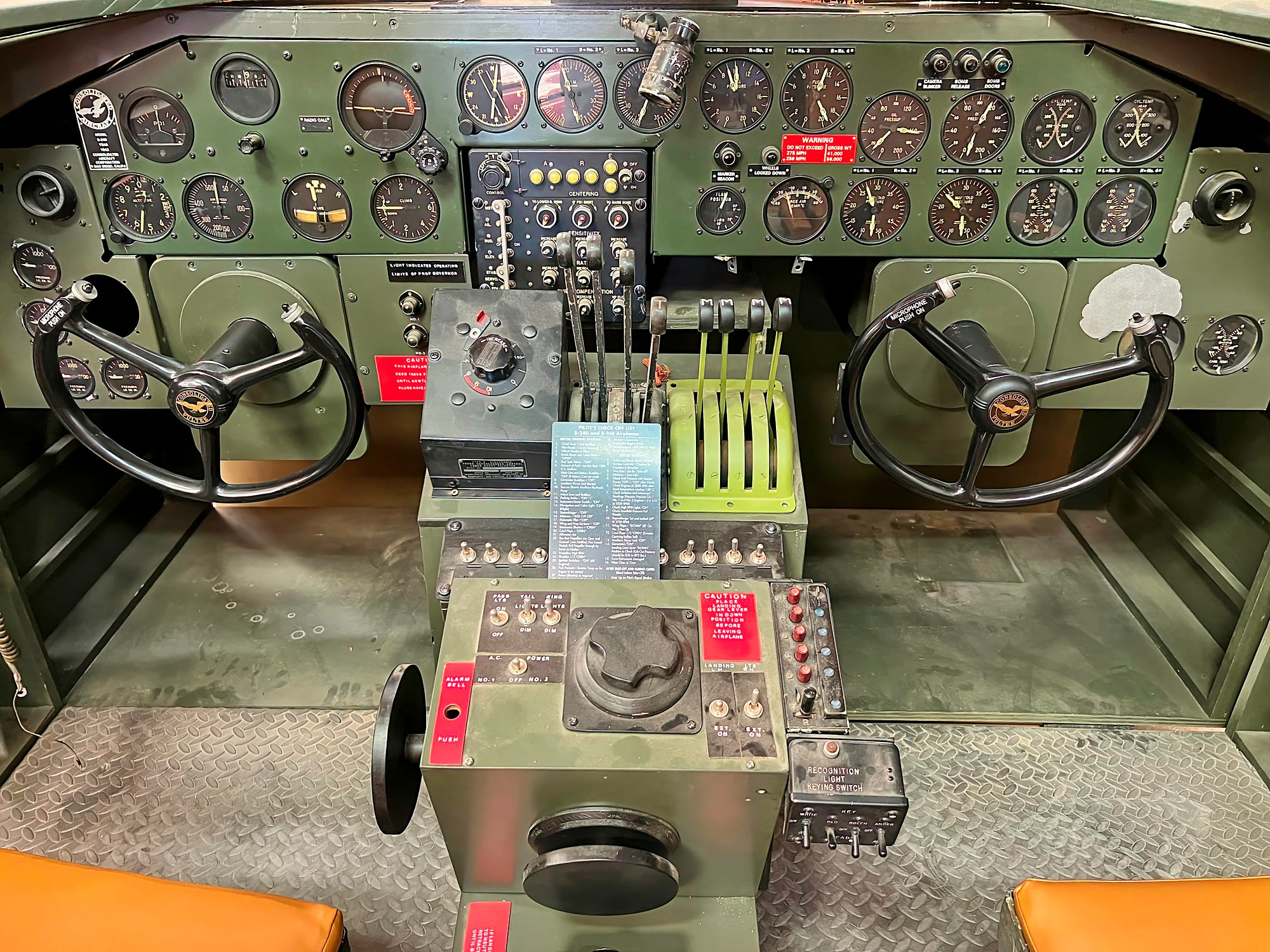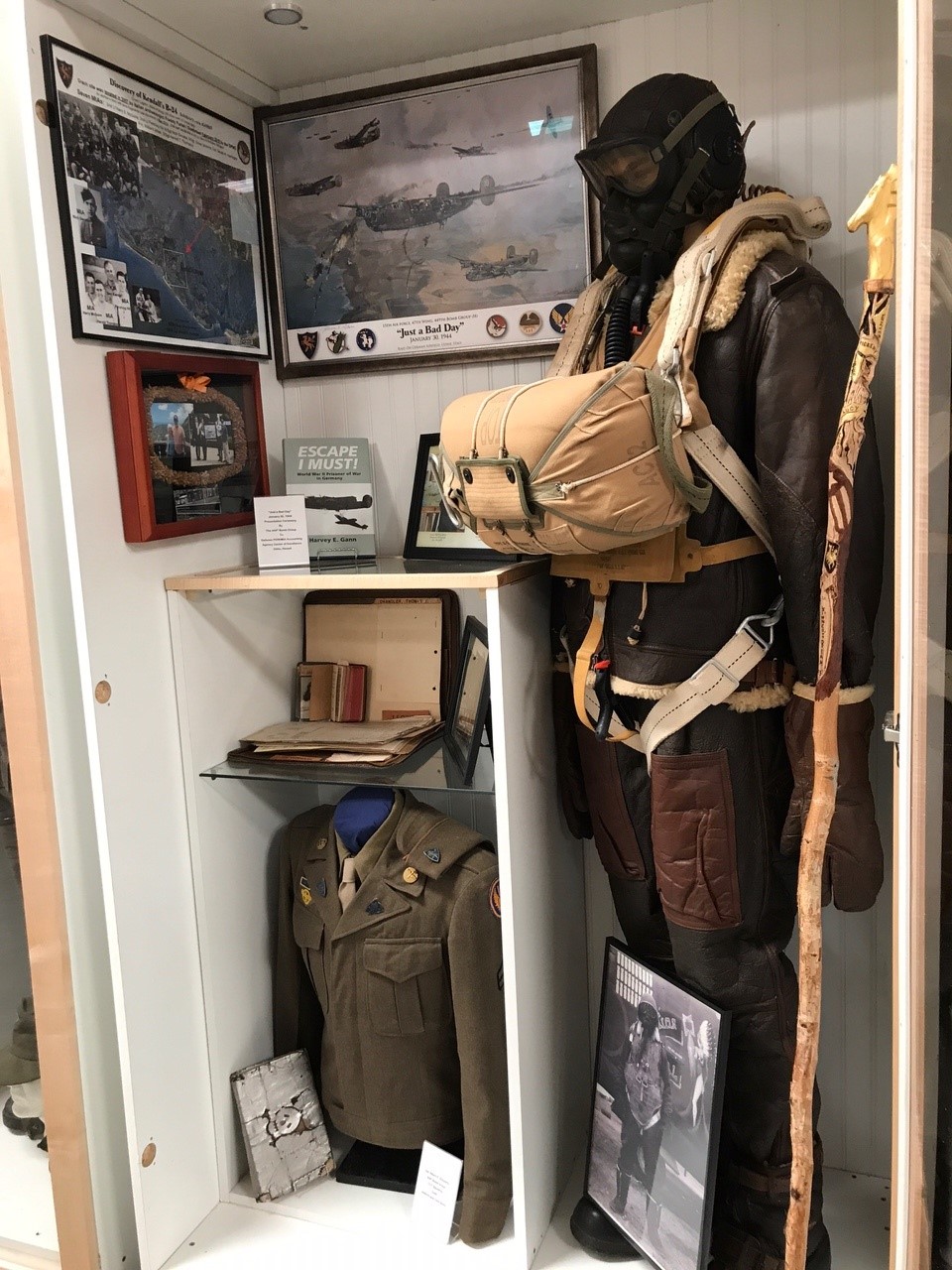 The 449th Bomb Group Cabinet includes the following items starting from top left:
Kendall crew print "Discovery of Kendall's B24"
Shadow Box of DPAA Ceremony opening new building in Oahu and presentation of "Just a Bad Day" in 2015 by Dan Livingston on behalf of the 449th Bomb Group
"Just a Bad Day " print
"Escape I must" riveting book written by Harvey Gann of his experiences as a POW in WWII
Photo of Todd Price artist of "Just a Bad Day"
"Sinners Dream" pilot Thomas Chandler KIA in shoot down 1/30/44 briefcase and papers donated by his nephew William Brewer
Albert Schwartz, Cook, jacket and Cookbook donated by his daughter Barbara
Complete aircrew combat uniform and photo example
Hand carved walking staff commemorating the crew of "Sinners Dream" gifted to Dan Livingston (son of Bombardier David D. Livingston by William Brewer ( see above)