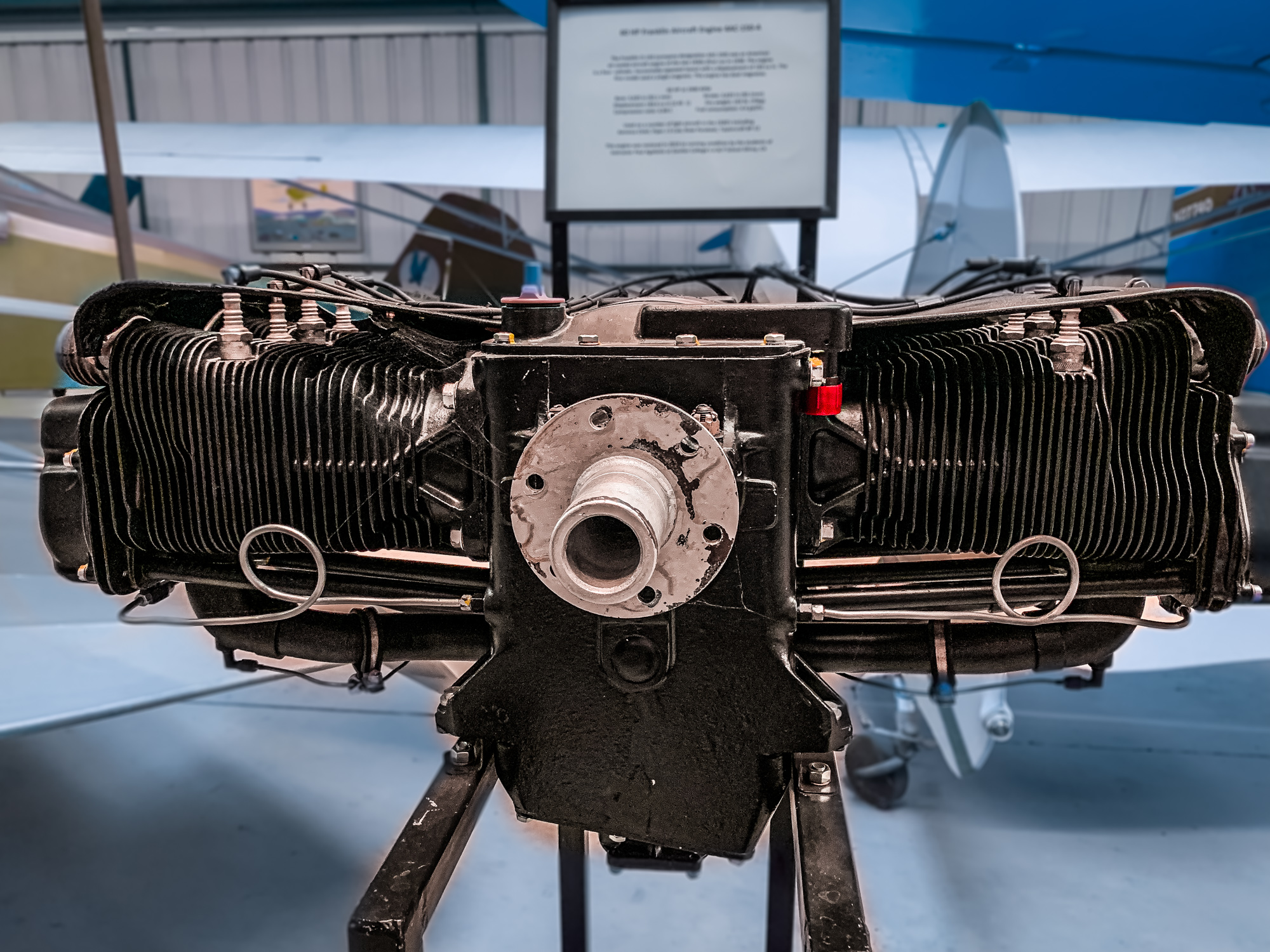 The Franklin O-150 (company designation 4AC-150) was an American air-cooled aircraft engine of the late 1930s (first run in 1938). The engine is of four-cylinder, horizontally-opposed layout with a displaced of 150 cubic inches. The first model used a single magneto. This engine has dual magnetos.
This engine was used on a number of light aircraft in the 1930s including:
Aeronca 50 Chief
Piper J-3 Cub
Rose Parakeet
Taylorcraft BF-50
This engine was restored in 2019 to running condition by the students of instructor Paul Agaliotis at Gavilan College's A&P school of Gilroy, California.
Check out the video of a test run
| Engine Name | Franklin 4AC-150 |
| --- | --- |
| Specifications | |
| Manufactured by: | Aircooled Motors |
| Cylinder Configuration | opposed (flat) |
| Number of Cylinders | 4 |
| Bore (inches) | 3.625 |
| Stroke (inches) | 3.625 |
| Displacement (cubic inches) | 149.6 |
| Fuel Type | gasoline |
| Electrical | magneto with dual spark ignition |
| Horsepower (max for T.O.) | 50 |
| Rated RPM | 3,500 |
| Compression Ratio | 6.66:1 |
| Cooling System | air-cooled |
| Dry Weight (lb) | 155 |
| Fuel Consumption (gph) | 4.4 |