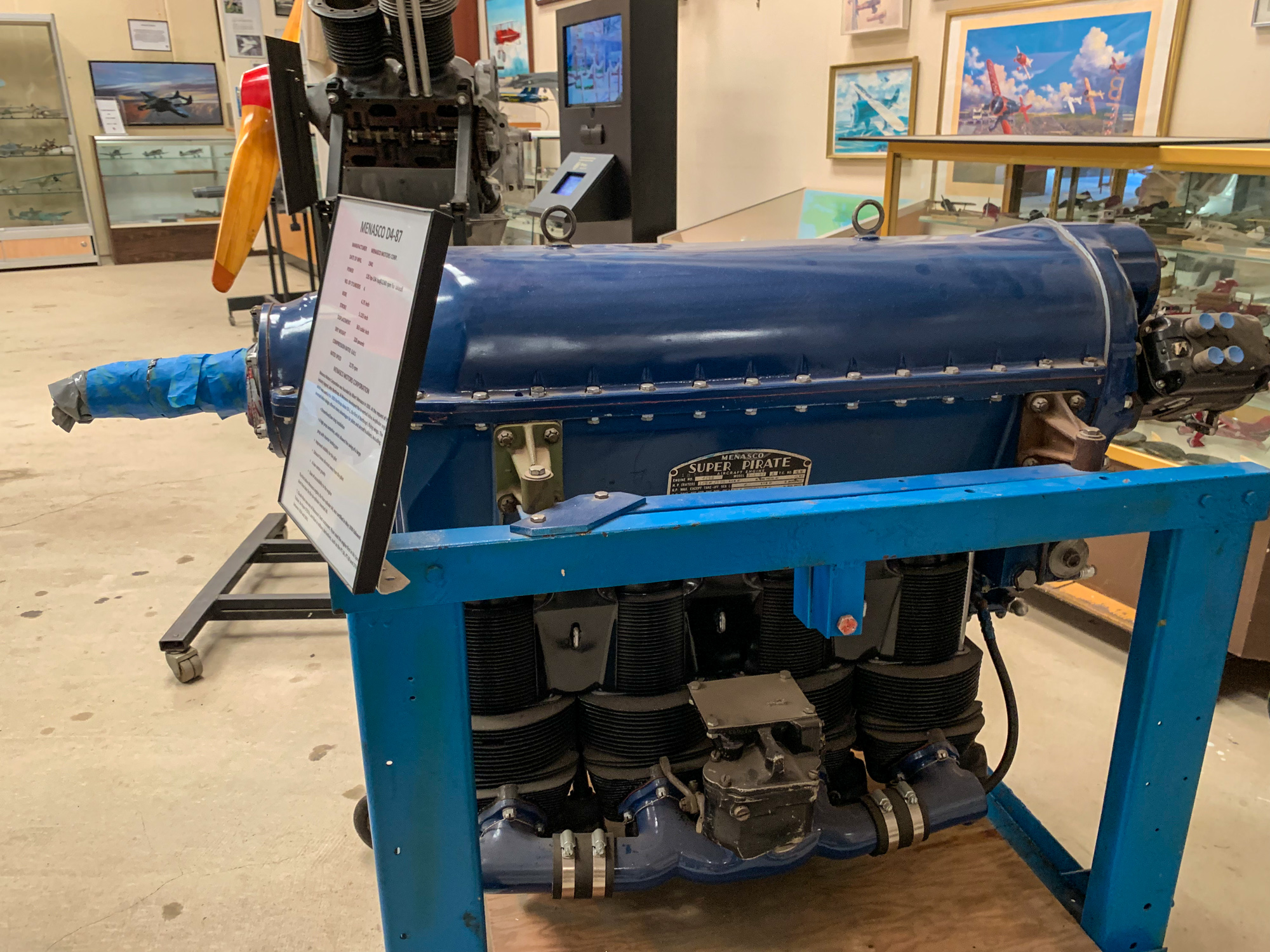 Menasco Motors Corporation was founded by Albert Menasco in 1926.  At the request of the industry legend, John Northrop, Al Menasco developed the inverted inline 4-cylinder engine which was used in the 1929 Northrop Avion EX-1, the first of Northrop's flying wings.  The inverted inline design offered many advantages for pilots and aircraft builders, including:
Streamlined/low drag installation
A high prop centerline, which allowed the swing of a large prop with shorter landing gear
Improved visibility for the pilot
Exhaust fumes directed away from the pilot
A low center of gravity
Ease of accessibility to the engine
The first inline Menasco engine, the four-cylinder A4, was certified in May 1930 followed a short time later by the six-cylinder inverted A6.
Claude Ryan was one of Menasco's best customers.  Ryan used the engine first in his Sport Trainer, the Ryan ST/STA, and then in military derivatives such as the PT-16, PT-20 and STM between 1934 and 1941.
| Engine Name | Menasco D4-87 |
| --- | --- |
| Manufacturer | Menasco Motors Corp. |
| Date of Manufacture | 1941 |
| Cylinder Configuration | inverted inline |
| Number of Cylinders | 4 |
| Bore (inches) | 4.75 |
| Stroke (inches) | 5.125 |
| Displacement (cubic inches) | 363 |
| Dry Weight (lb) | 320 |
| Horsepower | 125-134hp @ 2260 rpm |
| Compression Ratio | 6.0:1 |
| Rated Speed | 2175 rpm |