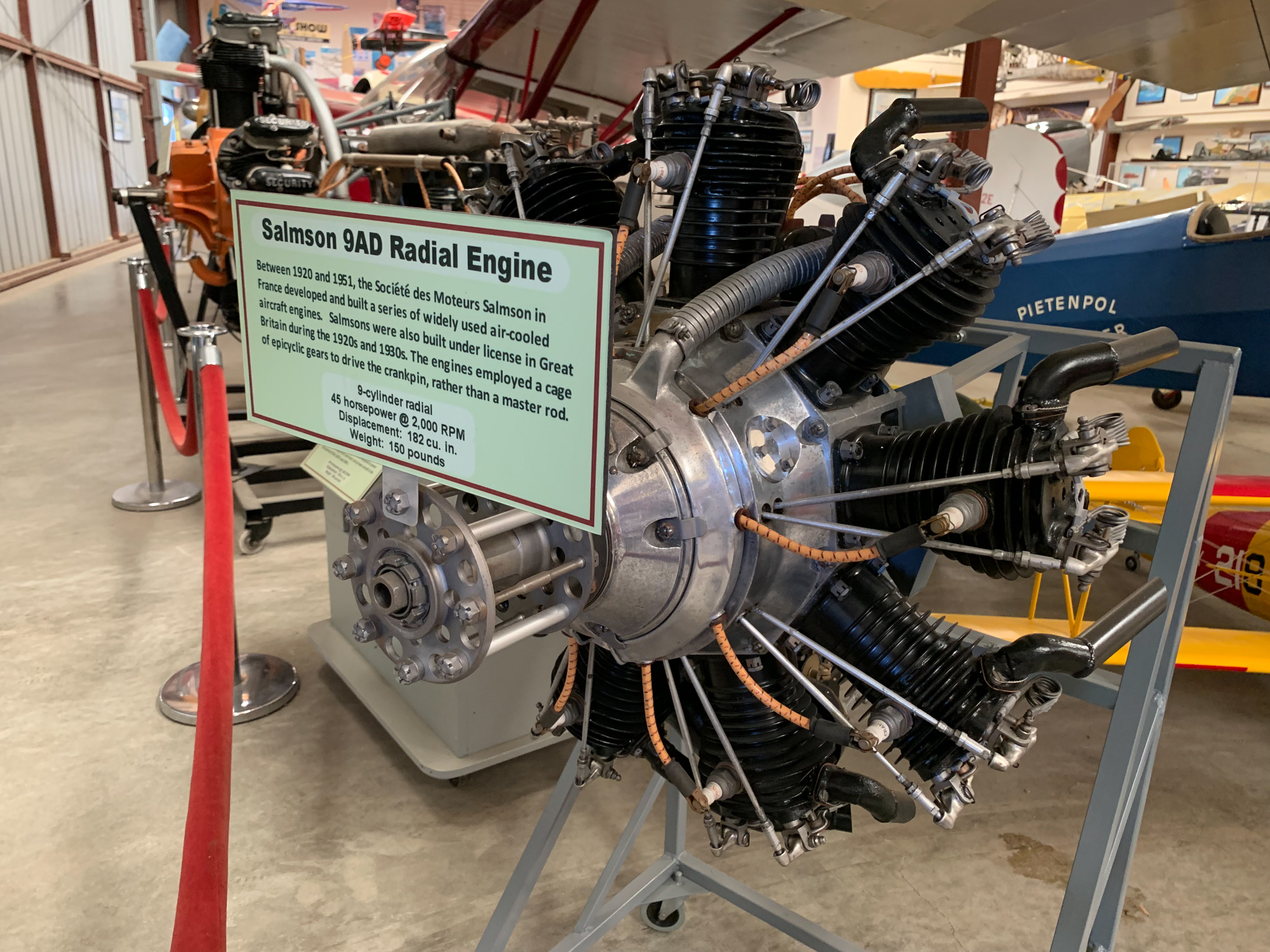 The bulk of these engines were made in France. After they had produced liquid-cooled radial engines between 1908 to 1918, the company changed its focus to air-cooled to reduce weight and increase power per unit of weight. The majority of engines produced by Salmson were radials. The air-cooled engines featured an unorthodox Canton-Unne internal arrangement that did away with a master rod in favor of a cage of epicyclic gears driving the crankpin.
Due to the fact that the relatively low power was divided among several cylinders, the running of the engine was particularly smooth, and the torque produced was very even. The use of the Canton-Unne system of planetary gears also added to the smooth running of the engine. However, Salmson radials had unusual tendencies, such as a propensity in some models to throw its pushrods outward like spears.
Aircraft applications (which numbered in the dozens) included: Ace 300, Brochet MB.50, Farman F.230, Jodel D.11 and D.116, Morane-Saulnier MS.180, Starck AS-70, and AS-72, as well as the Terle Sportplane. In 1951, Salmson engine production ended and the company was liquidated.
| Engine Name | Salmson 9 AD |
| --- | --- |
| Specifications | |
| Manufactured by: | Societe des Moteurs Salmson (in France) |
| Cylinder Configuration | radial |
| Number of Cylinders | 9 |
| Bore (inches) | 2.76 |
| Stroke (inches) | 3.39 |
| Displacement (cubic inches) | 181.8 |
| Fuel Type | gasoline |
| Electrical | magneto with spark ignition |
| Horsepower (max for T.O.) | 45 |
| Rated RPM | 2,000 |
| Compression Ratio | 5.6:1 |
| Cooling System | air-cooled |
| Dry Weight (lb) | 150 |