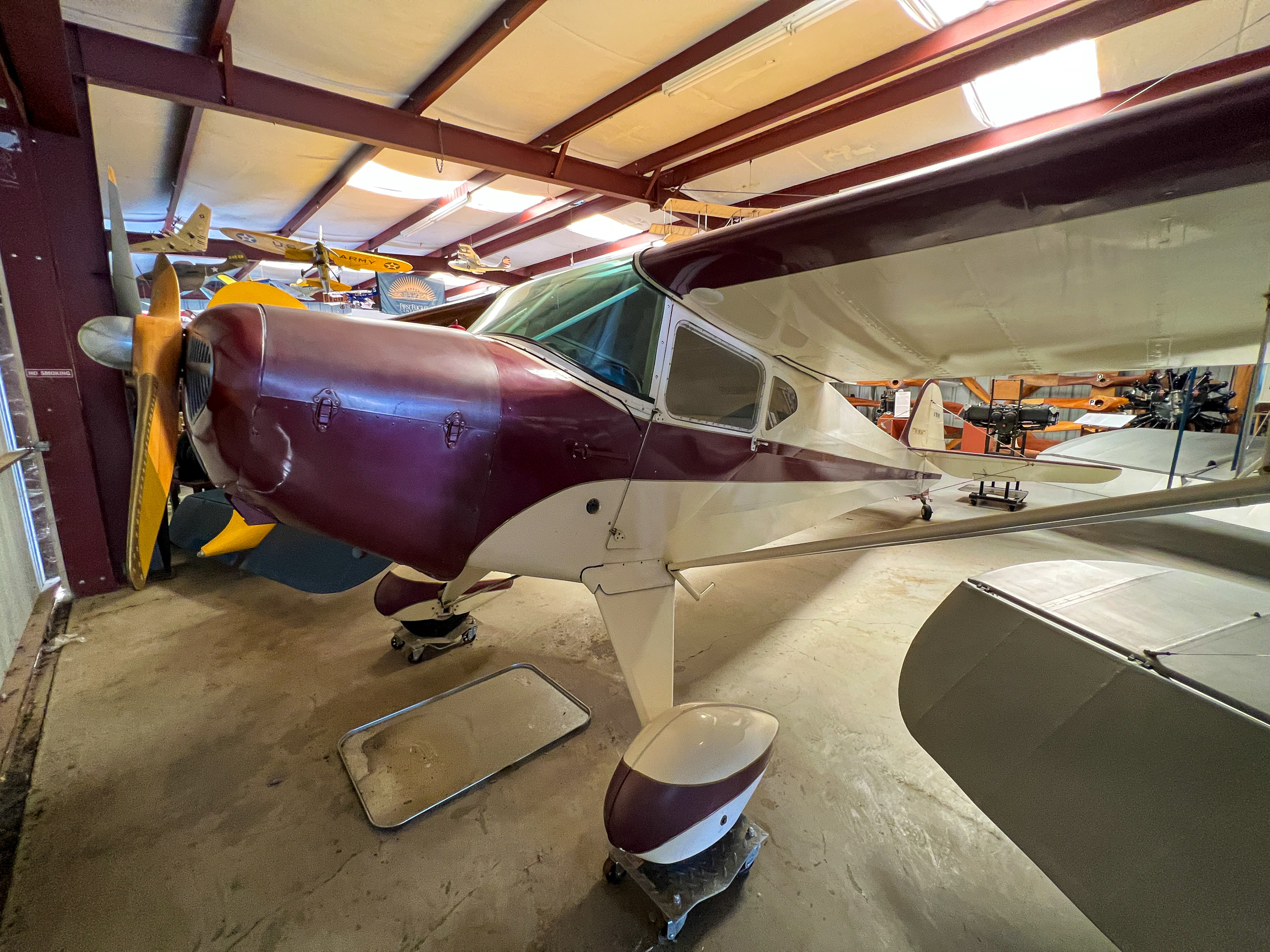 The Taylorcraft B is an American light, single-engine, high-wing general aviation monoplane that was built by the Taylorcraft Aviation Corporation of Alliance, Ohio.  The Model B was constructed in large numbers during the late 1930s and early 1940s and was available for delivery from the factory as a land plane and a floatplane. Like many light aircraft of its day, the fuselage is constructed of welded steel tubing and covered with doped aircraft fabric. The wings are braced using steel-tube struts.
There were many variations of the Taylorcraft B.  Our example is a 1941 BC12-65 with a Continental A-65-8 engine.
Notable incidents – In November 2021 American YouTuber Trevor Jacob parachuted out of his Taylorcraft BL-65 while piloting it. The FAA deemed his actions intentional and reckless and revoked his pilot license.
| Aircraft Name | 1941 Taylorcraft BC12-65 |
| --- | --- |
| Specifications | |
| Powerplant | Continental A-65-8 |
| WIngspan | 36 ft |
| Max Speed | 120 mph |
| Cruise Speed | 90 mph |
| Empty Weight | 800 - 810 lbs |
| Range | 300 miles |
| Service Ceiling | 17,000 ft |
| Seats | 2 |